Good WordPress tools make everything more manageable for the developer. Here is a list of top WordPress tools useful for the website designers and developers that we recommend.
We only suggest products we've reviewed, and in many cases also use, to help you make the best choices for your website.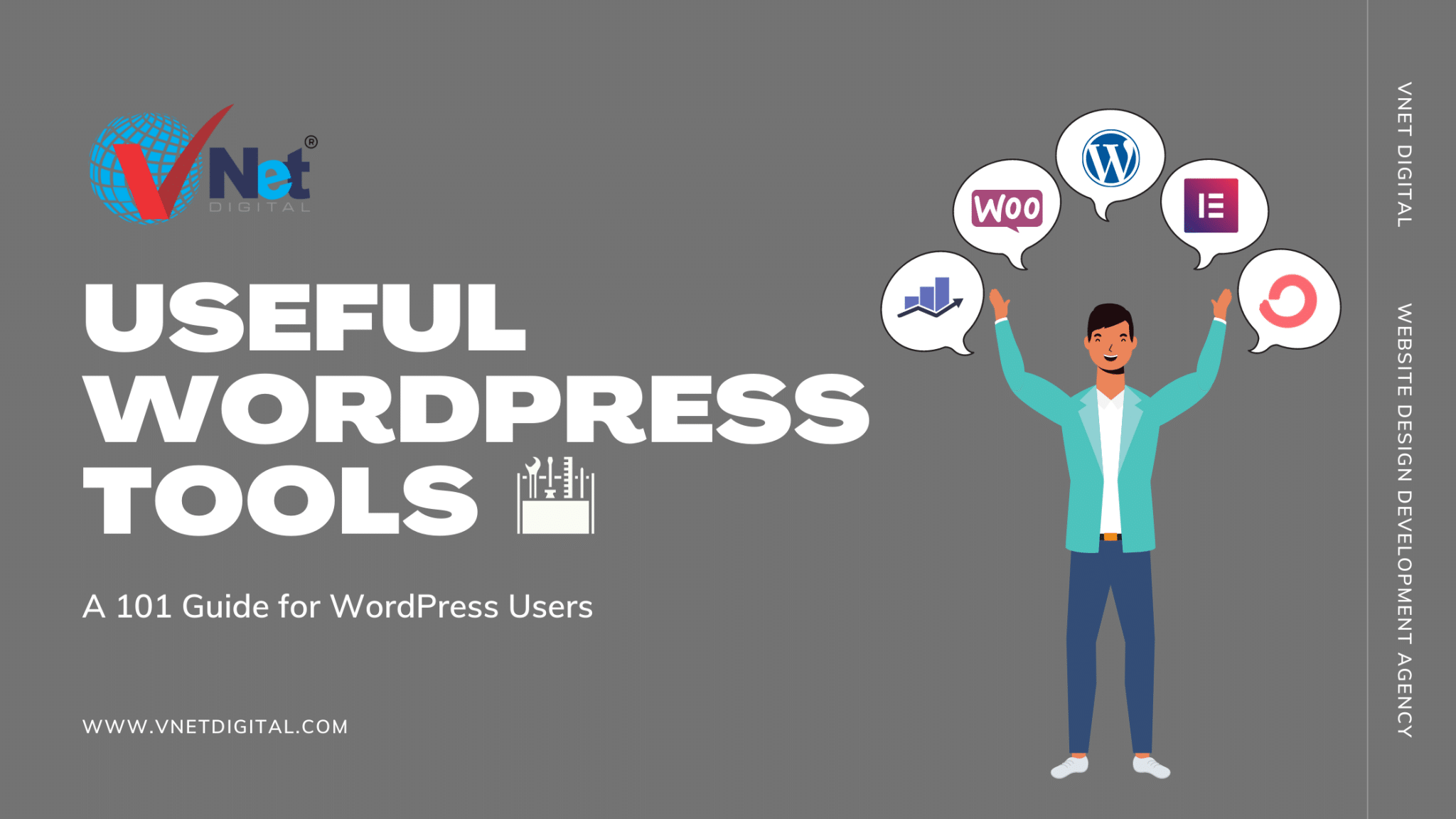 Start Building your web presence – Get a Domain Name with Privacy Protection and lots more + Get your website hosted online today with 99% uptime for rock-solid performance.
Widest Range of Products to meet Every Web Professional's Needs. Choose from an array of options curated for Web Designers & Developers
You can check the various hosting plans in budget available for all the beginners out there in market. I am sure you will love these and will recommend to others as well.
WordPress PageBuilders Tools

Elementor is one of the most amazingly super popular visual drag and drop WordPress page builder. It offers advanced WordPress tools to build beautiful websites in the simplest way possible. It comes with different styling options and provides a website building framework to easily design creative & stunning websites for yourself. 
Right now, Elementor website builder impressively powers more than 5 million sites! We will recommend this page builder without even a second thought. 
In case you are looking to learn Elementor page builder then you can click the button below to check the 6 Day Elementor Workshop conducted by Jackson Monichan or if you want to self learn then check the articles at Learn WP Tutorials.

RankMath is a SEO (Search Engine Optimisation) plugin for WordPress that makes it quick and easy for anyone to optimise their content with built-in suggestions based on widely-accepted best practices. Easily customise important SEO settings, control which pages are indexable, and how you want your website to appear in search with Structured data. 
Payment Gateway Providers

*Use the above button to signup a new account on Instamojo & After your first sale on Instamojo, you get Rs 500/- in Bank Account in 30 days.
There are Plans for every stage of your creator journey
If you are just a beginner, then no need to invest loads of money or waste valuable time figuring out how to start your business. All you need is a platform and the ability to grow your audience.
Unlimited landing pages

Unlimited, customizable CTAs & signup forms

30+ premium landing page templates

Unlimited traffic

Customizable domain setup

Mobile responsive designs

Manage up to 1000 subscribers

Unlimited Email broadcasts

Subscriber tagging

Seamless Unsplash integration

Creator community

No credit card required
Create Brand Kit and upload your own fonts and logos.
Save designs as templates for your team to use.
75+ million premium stock photos, videos, audio and graphics free-to-use.
420,000+ free templates with new designs daily.
Upload fonts + use 500 premium.
One-click design Magic Resize, Resize to any format.
Create animations and GIFs
Effortlessly remove photo backgrounds with one click.
Roll back to previous versions.
100GB of cloud storage.
Schedule social media content to 7 platforms.
Invite members to your team, Collaborate and comment in real-time.
Unlimited folders for designs.
24/7 support
Other Essential Plugins & WordPress Tools
In this part I've compiled a list of plugins and wordpress tools that I use and make it a lot easier to control and manage ours and client's websites.
Some of the links on this page are affiliate links, where we earn a small commission if you make a purchase via our link. This helps us continue to create the free content that we put out. We will only promote companies and wordpress tools that we really believe are worth your money.
Also while using the above link you are not charged any extra money nor the pricing is different for you than the regular customers of that product. Thanks a lot if use our links to make a purchase.
Share Most Useful WordPress Tools By Vnet Digital
Share this page with your colleagues, friends, your inner circle group members, partners, etc… Let them also learn about the most useful WordPress tools out there in the market.